Outsourced & Managed Services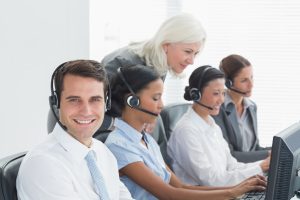 Nothing is more frustrating than trying to conduct an important meeting or large presentation and not being able to get the technical equipment to work properly. Whether videoconferencing or hosting a face-to-face meeting, this creates frustration, embarrassment and even costly project delays.
Outsourcing a technical job function is an effective solution for organizations who need to keep communication lines up and running smoothly at all times. Leave it to the experts at Trinity Video to manage all of your technical audio/visual communication systems. We offer remote and on-site managed service support for video networks, videoconferences, multipoint control units, scheduling and monitoring networks. We can also troubleshoot problems at the network or local level.
Trustworthy and highly professional, Trinity Video has provided full-time, on-site videoconferencing managed services for Fortune 1,000 companies and the U.S. government. More than 50% of our employees possess high-level security clearance status, so you can trust us to help your organization with audio/visual room administration, surveillance, troubleshooting and video operation center help desks.